Welcome to the Emory Center for Alternative Investments
Emory's leading source of education and thought leadership in private equity, venture capital, hedge funds, and real estate. Established in 2008 through an anonymous donation of $10 million, the Center for Alternative Investments (CAI) has established itself as an experiential learning platform for current and prospective Goizueta students, alumni, faculty, and industry practitioners.
CAI hosts the 2021 Alternatives Trek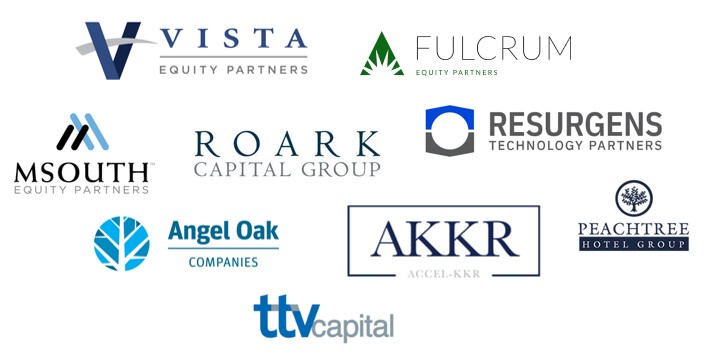 Over 50 BBA and MBA students were introduced to the worlds of private equity, venture capital, and real estate through 9 company presentations (firms shown to the left). The Alternatives Trek remains a core activity of CAI to deliver unparalleled access for students to industry-leading firms.
BBA's Place 2nd in VCIC Regionals
After winning the local VCIC round hosted by CAI, 6 Goizueta BBA's went on to place 2nd in the regional round hosted by American University. The team consisted of Nicholas Trimble ('23), Calla Mahr ('23), Anjanay Nangia ('23), Vivek Srivastava ('24), Abhi Agrawal ('24), and Joanne Cai ('24). CAI's Managing Director Jim Fountain was the team's advisor.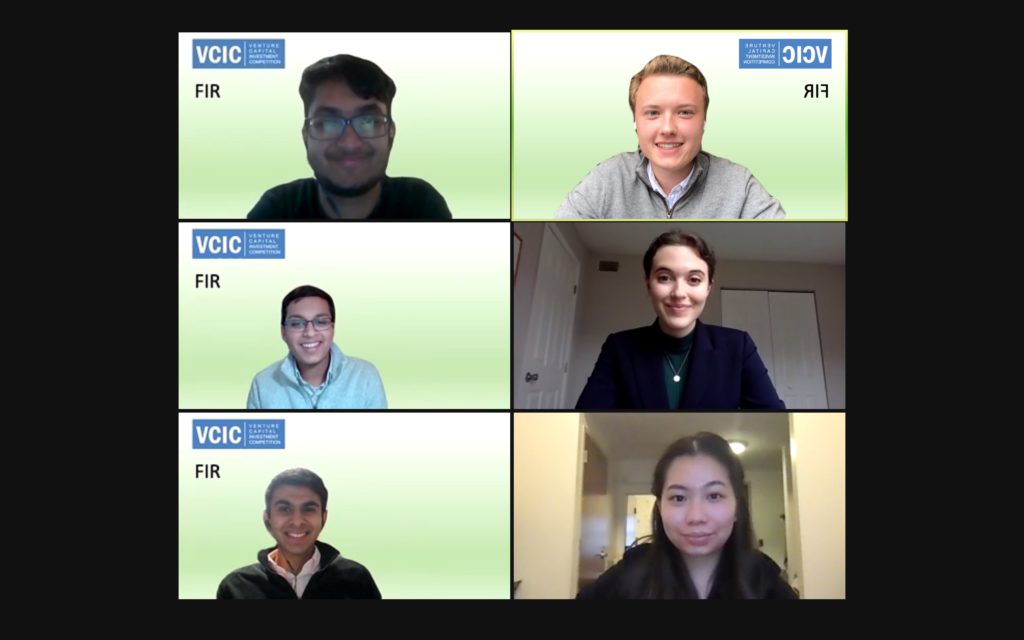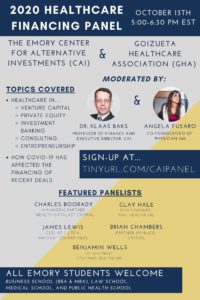 2020 Healthcare Financing Panel
For the first annual Healthcare Financing Panel, CAI hosted over 100 students, faculty members, and practitioners to a discussion on investment strategies and outlook in healthcare. Professionals from Pamlico Capital, PwC, Truist, Health Catalyst Capital, and 11|Ten Innovation Partners were in attendance.